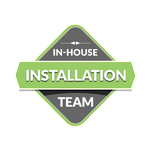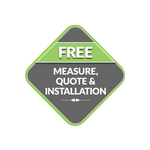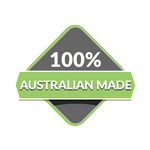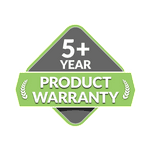 SYDNEY ROLLER SHUTTERS DESIGNED BY EXPERTS & INSTALLED BY PROFESSIONALS.
DHE Group provides roller shutters, outdoor blinds and plantation shutters for the people of Sydney, New South Wales.
By manufacturing all our roller shutters locally, we make it possible to offer GREAT discounts on our products and prices, bringing high-quality, modern roller shutters to the market at much lower prices than our competitors can achieve.
With over 10 years of experience in the industry and continuous growth as a company, DHE Group is very well positioned to handle any of your window treatment needs regarding these popular products.
Be sure to give us a call and arrange a free measure and quote. We will happily show you our product range and explain the sales process in more detail.
We take care of the whole process from first contact and measurement of the area to quotation and selection of domestic roller shutter styles and options right through to installation and completion.
A sales rep from DHE Group, will visit your residential property or commercial premises at a suitable time for you, discuss your needs in-depth, and advise what options are available for the type of roller shutters that you need.
DHE Group offers a free no-obligation quote within Australia for all our commercial and window roller shutter services.
We are confident that we can provide the best customer service for a wide range of modern roller shutter selection and installation.
 Roller shutters Key Benefits
Help to reduce bills by off setting energy costs
Protection against heat, cold, noise and intruders
Easy-to-use, maintain and clean
Protection against bushfire dangers
Protection against extreme weather events
Help to reduce bills by off setting energy costs
Protection against heat, cold, noise and intruders
Easy-to-use, maintain and clean
Protection against bushfire dangers
Protection against extreme weather events
Check out some of our greatest roller shutter projects

Cannot fault the team at Dynamic! Great service and quick professional install. Was looking for a solution to block out the heat & provide security and these shutters do exactly that. Thanks for everything guys you'll hear from me again in the future.
Dynamic did a great job from start to finish! The consultant who came to my home was informative and thorough. The team kept me up to date with when installation would take place. Also, the installers did a great job and made sure to clean up afterwards. There was a slight issue, however, they were quick to rectify once I let them know. I've always been skeptical of roller shutter companies as they approached me via door knocking. But after everything happened it was a phenomenal job. Would highly recommend
Unreal service and quality roller shutters! My experience with this company is something I'll never forget. From the first point of contact until after installation I was amazed how easy, simple and fast the process was. Would definitely recommend to anyone looking at getting roller shutters to contact Dynamic Roller Shutters. Thanks again guys, you're awesome!!
Georgina Johnson
2021-05-07
My partner and I just received our second installation of blinds through Dynamic and cannot reccomend the company enough. The sales team and installation team provided really good customer serivce and was really professional. Since having the blinds, we have noticed a huge imrpovement in regards to our house being warmer for longer periods of time and cooler in the summer.
Verliek Mcleod
2021-03-20
On time, efficient, job was done well Installers were good blokes Very happy!
Roller Shutters SYDNEY Service Areas
From our Wyong office in New South Wales, we provide roller shutter services as far north as Newcastle, as far south as Sydney, and every town in between such as Mona Vale, Gosford, Somersby, Morisset, Charlestown, and across all other Sydney Suburbs.
We have a dedicated team and workshop equipped to provide door-to-door quotations and expert advice for roller shutter services. If you live in a Sydney suburb not listed above, then don't worry! We provide services across Sydney and Eastern Australia.
Frequently asked questions
Have any question? We're here to help.
Or you can call us on 1300 343 476
How much does it cost to install roller shutters?
Roller shutter prices in Australia depends on shutter size, material, scaffolding requirements, motor type, product longevity, and accessories included. Because there are no standard windows, asking for a "standard" pricing is difficult. 
At DHE Group, we manufacture our shutters and that's why you save a lot of money. It's because you're saving channel partners' profit margins. However, it is critical that you purchase from a reputable roller shutter provider that is recognised for not just providing high-quality windows but also excellent after-sales care. We have over a decade of experience delivering an exceptional service for all your domestic roller shutter needs from quote to completion.
How long does it take to install roller shutters?
The installation procedure takes between an hour or two each window depending on the size, scaffolding requirements and accessories included. If you decide to proceed with us after the measure and quote, we can begin the manufacturing process. Unlike some other competitors, we make our roller shutters in South Australia, which means they're produced with the finest quality materials and are engineered to survive Australian weather.
We'll call you to schedule a time to come out and instal your custom roller shutters when they've been manufactured.
How do you clean Roller Shutters?
Your roller shutters are a wonderful addition to your home, but they may need to be cleaned every now and then. You may need to clean the roller shutter surfaces to remove spider webs, watermarks, and dust.
To be able to clean your shutters you will need:
Soft cloth

Sponge

Small water bucket with warm water

Washing up liquid

Soft brush

Soft cloth

Garden hose
Step 1. Cleaning the outside of your roller shutters
Make sure your roller shutters are all the way down, then walk outside and mix some washing up liquid with some warm water in the water bucket.

Wipe down the roller shutter with a clean sponge to eliminate any dirt or dust particles.

It's possible that little particles become lodged between the roller shutter's slats.

Wash away any cleaning solution using a garden hose.

To assist with the cleaning procedure, you may use a hose and raise the pressure on the hose by nipping the end with your thumb and finger.

High-pressure washers should not be used on the slats of roller shutters because they may cause damage. Also, make sure you don't hose inside the box, since this might damage the motor's circuitry.

It's a good idea to dry your roller shutters with a cloth afterwards to eliminate watermarks.

Make sure the fabric is completely dry before drying the shutter using an up-and-down motion.

After the shutters have dried, roll them up approximately halfway and begin working on the inside of the shutters.
Step 2. Cleaning the inside of the roller shutter.
Cleaning behind the roller shutter might be difficult depending on the form and size of the window. If you're having difficulties getting behind the hard-to-reach locations from the inside, a sponge on a stick will assist. These may be found at

Bunnings

 and other home improvement retailers.

You may either clean the shutter from the inside or halfway down. This is suitable for the shutter's lower half. Then complete the upper half of the interior of the shutter from the inside of the house.

Cleaning from the outside in helps you to get rid of the worst of the filth or clutter without allowing it to enter the house.

Unless they've been down for weeks and spiders have taken up residence, the debris inside is usually modest. Some of the home's brickwork may also need to be cleaned.

When the shutters are halfway down, it's best not to use too much pressure when cleaning from the inside out.

Remove spider webs with a stick and wind it around to rapidly rid of it with least hassle; be cautious of any spiders that crawl out.

Apply the same technique to the interior of the shutter as you did to the outside. Clean in an up and down motion with a wet sponge and dishwashing liquid.

Ensure that all of the soap has been gone before wiping off the area with a dry cloth.

Once that's done, double-check that the roller shutters work as they should and repeat the process for the rest of your home's roller shutters.
Do roller shutters reduce noise?
A perfectly fitted roller shutter has been shown to minimise incoming noise by as much as 80%.
Roller shutters can relieve your stress levels in addition to providing privacy and light control. With the added benefit of noise reduction. You may enjoy the peace and quiet with roller shutters.
The structure of your home must be properly sealed to guarantee that it is effective. The efficiency of roller shutter noise reduction can be seriously impacted by air gaps. This is why it's critical to have your shutters fitted by a reliable and experienced professional. At Dynamic Home Enhancements, we guarantee that our experts will do a fantastic job installing your shutters. That's why we're Adelaide's go-to company for external window treatments.
Do roller shutters reduce heat?
Another significant advantage of roller shutters is the insulation they give for your home. A quality polyurethane insulation is pumped into each section. During the winter, this will keep your home toasty warm, and during the summer, it will keep your home cool.
Our shutters are made of 9mm thick slats, however some of our rivals only utilise 5.7mm.
Premium roller shutters from DHE Group are filled with a specific insulative substance that gives homeowners more control over the temperature inside their home. This means customers may enjoy a more pleasant atmosphere while also lowering their energy expenditures.