We believe that outdoor blinds add value to your home. We are all looking for ways to make our homes more attractive, more practical and valuable. There are some very innovative ways of adding value to a home. Creating extra space is a prime example – you might want to add a room above a garage or extend outwards – and making sure essential fixtures and fittings are kept up to date can also help.
Given the weather in Australia, the need to shield a house – and more importantly, its inhabitants – from the hot sun is imperative. Creating an area outside free from direct sunlight and keeping out flies and other insects can be a great solution that really adds a new area and financial value to your home that potential buyers will appreciate.
Outdoor blinds are perfect to use in patio spaces – a great idea if you have an area where you spend a lot of time outdoors. Think BBQs and meals outside, a Christmas party or just everyday living.
It's time to keep out insects from your BBQ area
Our outdoor roller blinds can keep those pesky flies out and give you a space to enjoy and host your evening with your guests. And with our outdoor blinds, you can get a variety of different options in terms of colours to make sure they will match your decor style.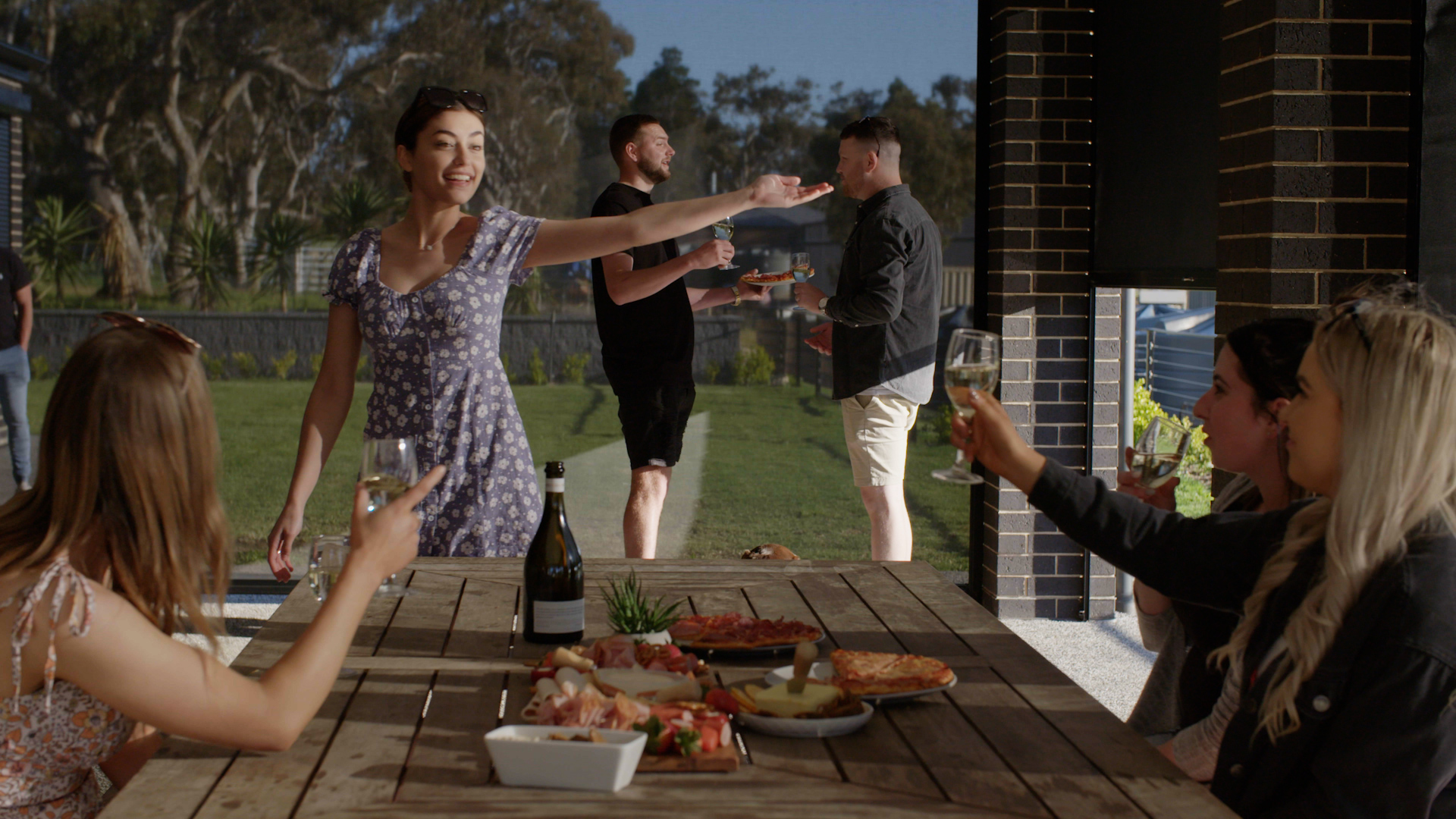 Moreover, we make the blinds based on your measurements which means you get precisely fitted coverage that provides shade and a complete room space outside.
Excellent solution for added privacy
The added privacy is another of the great benefits of the outdoor roller blinds. No longer can people peek out of a window and see all of what is going on. Feeling like you can't be watched when you are in your garden at home is a great advantage to any buyer.
Roller Blinds for Style
Transform your liveable space and outdoor areas with traditional or contemporary style blinds that look great and add value to your home.
Outdoor blinds look very stylish and aesthetically very pleasing to the eye of your home's exterior, and when outdoor blinds are as easy to use as ours, you will be very pleased with the outcome.
Dynamic Home Enhancements for Outdoor Blinds
As a leading outdoor blinds Adelaide provider, we can offer you a choice of blinds in many materials and colours, including black, brown, white and more. We also have great customer service that includes measuring your windows and doors and providing blinds to the exact sizes you need.
Dynamic Home Enhancements roller blinds are top quality and carefully designed to be easy to retract and lower. Our outdoor roller blinds are made robustly to withstand sunlight and rain, and they are fitted professionally at a price that you will find very reasonable.
Outdoor blinds will put your home buyers imagining hosting guests around their home and the also great living experience they offer every day.
For the best in attractive, quality and very durable outdoor blinds, get in touch with us now and we will support you with what you have in mind for your home and discuss the options available to you.

Send us a quick message