Dynamic home enhancements
Plantation Shutters from Dynamic Home Enhancements
Adding style and value to your home is a breeze with our fabulous range of custom-made plantation shutters (window shutters).  Plantation shutters Adelaide are a great long-term investment in your home as they are highly versatile offerings.
Controlling light levels in your home is so easy with our plantation shutters. Whilst at the same time giving a really homely feel with the added bonus of the extra privacy that comes with plantation shutters.
A very affordable option for your home that has a huge impact. These can be installed in your home very quickly and efficiently by our team of dedicated installers.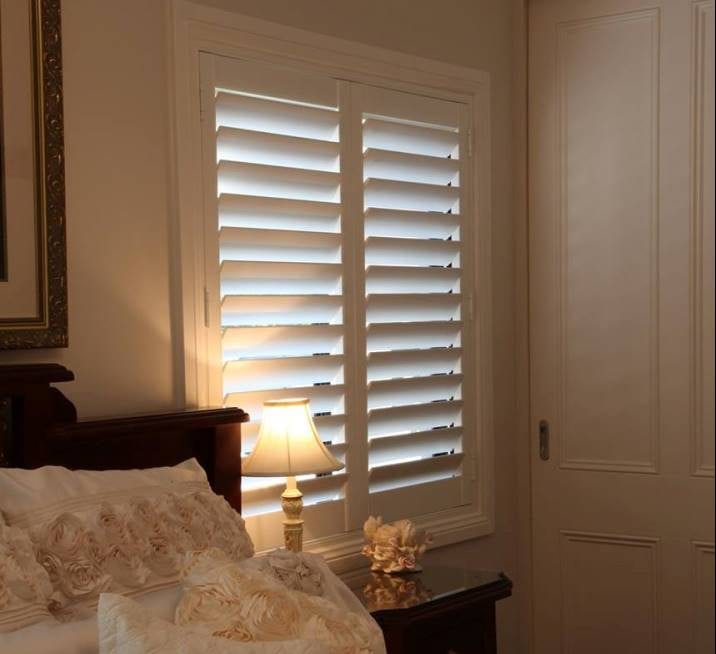 Send us a quick message
Benefits of Plantation Shutters
Improved Home Interior
With Plantation shutters Perth, the interior of your home instantly looks more elegant. Beautifully designed plantation shutters add much more vibrance to the interior of your rooms.
Controlling Light Levels
As well as looking fantastic the plantation shutters Adelaide allows easy control of how much light can come through the window. The lighting in any room sets the mood of the room and will give a big lift to the overall environment of the room.
Take a look through some of these images to see the impact the plantations have on the overall room envrionment!
Durability vs Wooden
Our plantation shutters have a real wood effect and have all the benefits of white coloured wood without the warping and problems that come from real wood shutters. They also cost a lot less than real wood shutters! They will last a lot longer and are a lot easier to maintain and even dont mind getting wet opposed to real wood shutters! Making them much easier to clean!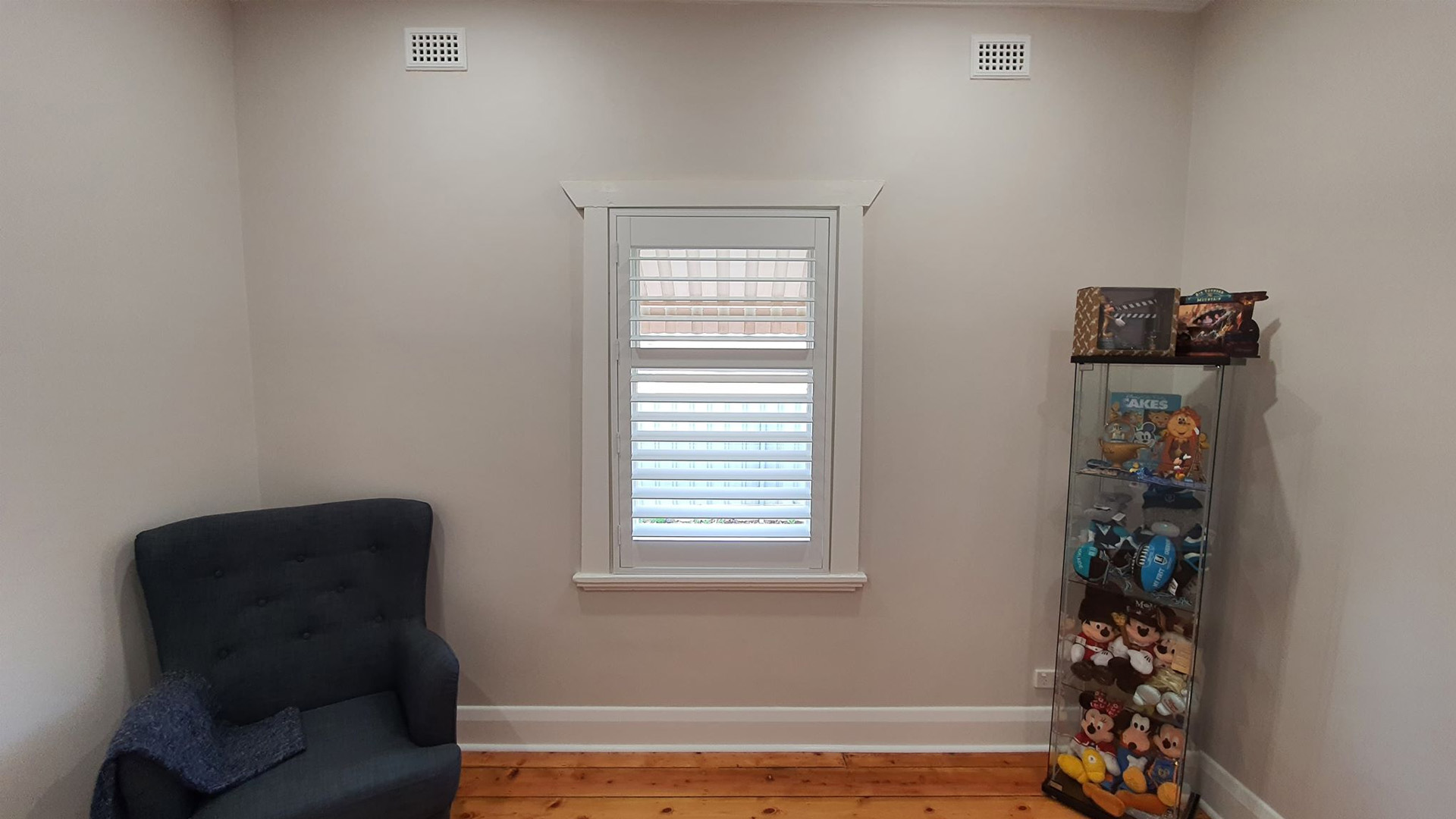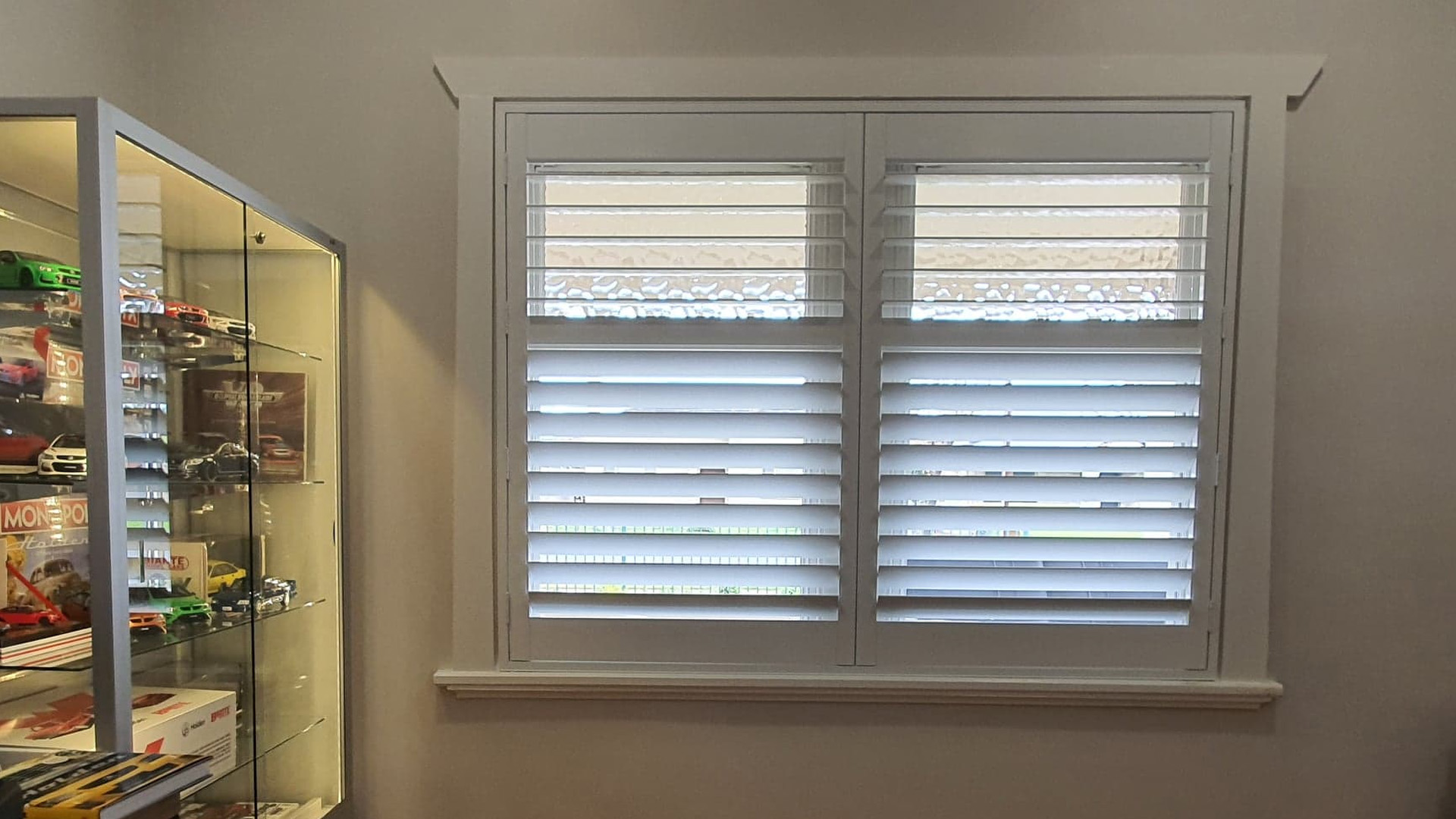 Total control
You create the ambiance with total control of privacy, light and airflow
Noise reduction
With a thick profile and close custom fit they help to block out exterior noise
Insulating
Helping to reduce heating and cooling costs offering an extra layer of insulation to the windows
Tough and durable
to withstand the harsh Australian climate
Colourfast
and do not fade retaining their stylish appearance over time
Timeless
Suitable for modern or classic Interiors and with beautiful, clean lines their styling never dates
Easy to clean
Simply wipe with a clean damp cloth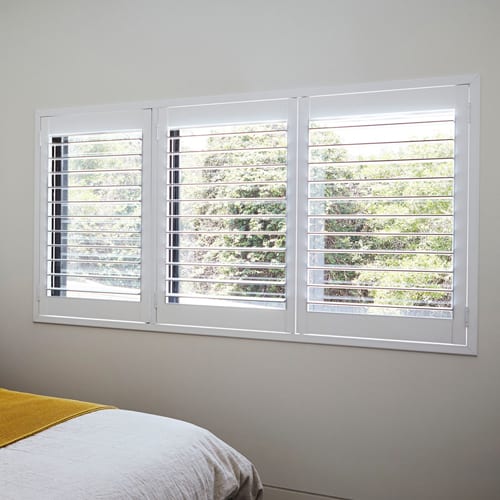 Plantation Shutters Material
We have a range of custom-made plantation shutters for all budgets and offer a fabulous material that gives a painted or stained finish to compliment your interior.
Suitable for straight, bay or even arched windows and doors. The material used is similar to wood, and even feels just like wood but without the warping and high maintenance that comes with real wooden plantation shutters.
You can create the ideal look while still having full control over light and privacy. Our Bi-fold shutters are suited to large openings like sliding doors.
Whatever your question or just want to learn more then give us a call or send us a message and we will be happy to get back to you right away.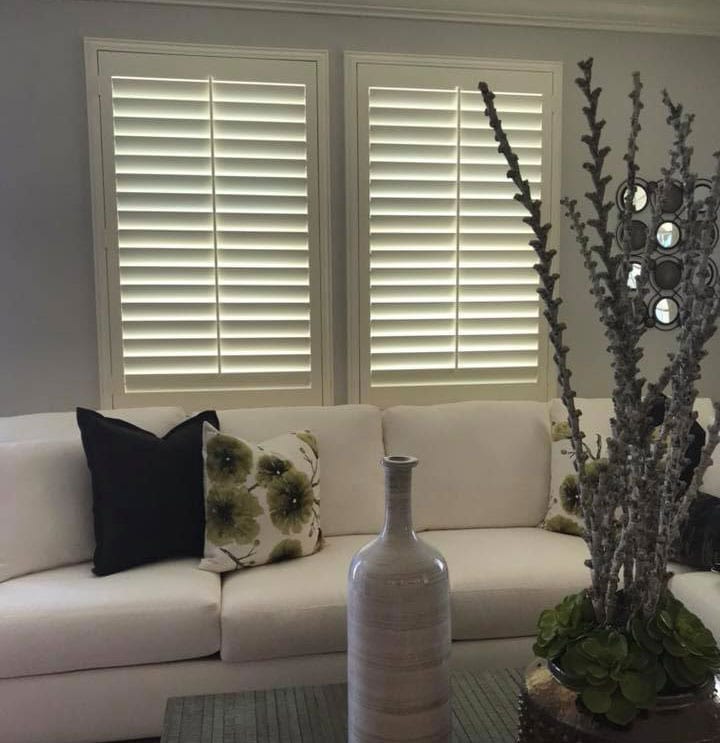 Internal Shutters
Dynamic Home Enhancements offer internal plantation shutters.  Our superb range of internal plantation shutters Adelaide is ideal for windows and appropriate doors.
Made from durable powder-coated aluminum they offer a host of design possibilities with a choice of horizontal or vertical louvers, a selection of slat widths and you can choose from a multitude of colors to suit your exterior color palette.
Exterior plantation shutters are ideal for defining exterior spaces and offer full or partial privacy without losing the view while providing welcome shade from the harsh afternoon sun.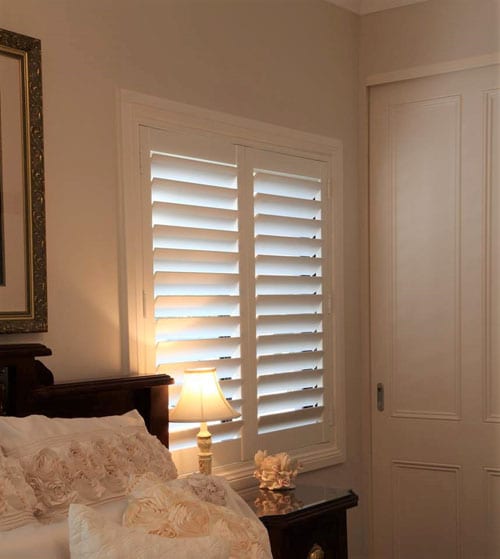 Easy and Convenient Plantation Shutters
For the ultimate in convenience, our friendly sales consultants will bring the showroom to you in the comfort of your home.
We will take your exact measurements, talk you through your style and colour choices and return to install your perfectly fitting stylish shutters at a date and time convenient to you.
Our team are very respectful of you and your home. Our reputation has been built upon offering excellent customer service, great value and high-quality products.
Our guarantee to our customers
A 20-year guarantee covers all of our plantation shutters.
Investing in your exterior plantation shutters easy as we offer a no deposit, 50 months no interest finance subject to approval.
Dynamic Home Enhancements – For quality and service you can count on!
Call us to book your free in-home consultation

Send us a quick message
FAQs on Plantation Shutters
Do plantation shutters Adelaide add value to the home?
Yes, the plantation shutters Adelaide brings value to your home. The innovative features and the exquisite look will turn the look of the house. You get total control in letting the light inside your home. In winter, it keeps your home warm at a decent temperature. 
How can I install my ordered plantation shutters in the Central Coast location?
Once you have ordered the plantation shutters on the central coast, our team of dedicated professionals will install the shutters at your place. Whether you need an inside or outside mount, we are here to help you at every step. 
Do exterior plantation shutters keep out the cold?
Windows are an integral part of our homes. It allows natural light to get in and fresh air into the home. However, windows expose unwanted heat and cold. Here's where the exterior plantation shutters come to your rescue. Our shutters are specially designed to keep out the cold. Besides, it minimizes the cost of heating.
How quickly can I get my plantation shutters in Perth?
We ship our plantation shutters across Australia with our efficient delivery service. You can get the plantation shutters in Perth on average of 3-4 weeks. We personalize every plantation shutter as per your requirements. Delivery time may vary depending on where you live in Perth.
How to clean my installed plantation shutters, Adelaide?
It is essential to keep your plantation shutters Adelaide clean. Keep brushing the dust off at frequent intervals to prevent it from accumulating. 
You can use a vacuum cleaner or soft cloth. If you are using any soap liquid, ensure to check the label. If it contains Abrasives or caustics, then it will wash off the finish.
What kind of exterior plantation shutters should I buy?
Before buying exterior plantation shutters, you can book a call with us and give your requirements. Based on that we suggest you the ones that fit your budget and meet all the demands. From styles, colour, to material – we have got your back. An ideal exterior plantation shutters are the one that keeps cold and heats at bay.