Here is an interesting fact: During 2020-2021, around 9.4% of Australian households experienced household crimes, and 68% of them were break-ins. Saying that It is a responsible act to protect those in your home and your belongings by simply reducing the chance of a break-in occurring. 
How to secure your home?
There are different ways to secure your home that are easy to do and with no cost. For example, we encourage good security practices like ensuring doors and windows are always closed and locked each night.
At the same time, make sure that securing the backdoor access should be a priority to ensure they are protected. For it, screen security doors are a fantastic solution.
Another great solution to minimise the risk of a break-in is windows coverings such as outdoor roller shutters. They give an additional barrier that acts as a deterrent to criminals thinking of breaking into a window opening or door opening.
Are roller shutters good for security?
The answer is yes, they are. In general, window roller shutters are quite secure and suitable to protect any items inside your house as they will deter any criminals or burglars from attempting to break into a premise.
It is important to mention that the security level of the shutter will depend on its material. Aluminium roller shutters are the perfect solution for residential properties as their material is more suitable for domestic use and offers greater protection.
While the material of the shutter itself is important, it is also vital that other components of the modern roller shutter are of high quality in order to be as secure as possible.
For example, any loose connections or damaged roller shutter parts in their box may be noticed and targeted by thieves, who may attempt to break into your premise. To avoid this get your roller shutters installed by the experts such as Dynamic Home Enhancements Adelaide instead of getting them from other retail shops.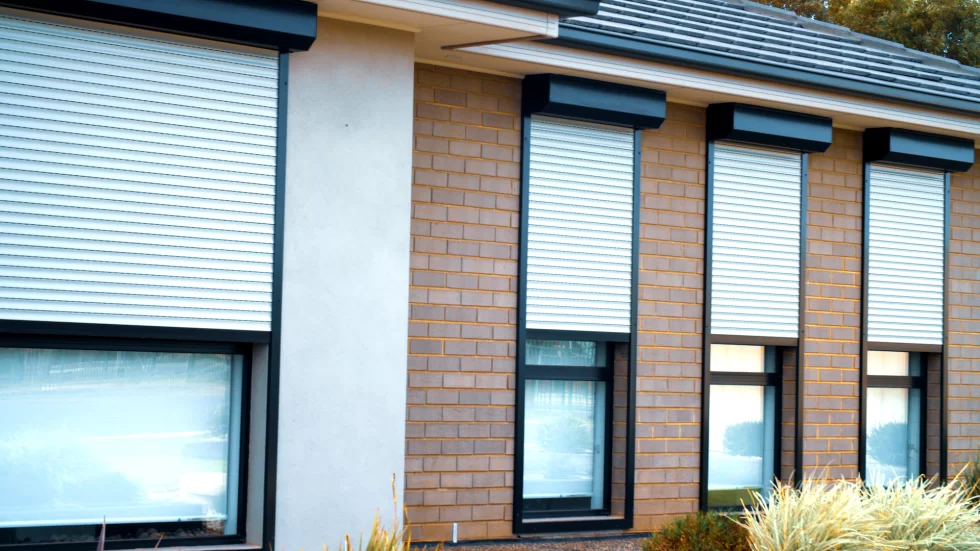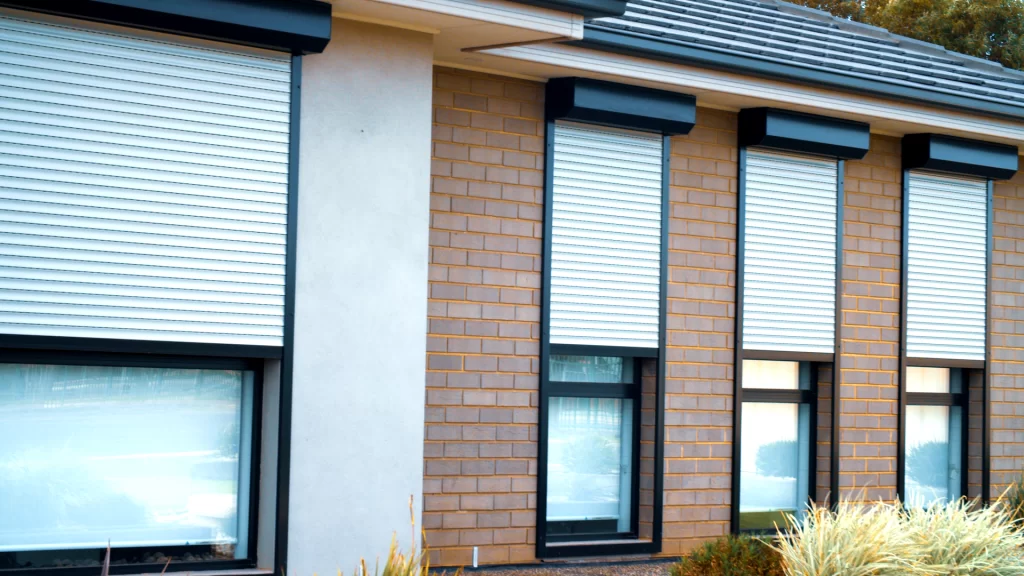 Outdoor roller shutters benefits:
On the other hand, roller shutters offer different benefits not related to security but that in the end, will bring a better quality of life for you and your loved ones. Outdoor roller shutters are the perfect addition to any home or commercial property:
Modern roller shutters offer a high level of protection against weather elements all year round. If you live in a warm area then roller shutters cairns from DHE Group are a fantastic choice to keep your home cool during the day.
Window roller shutters block out the noise from the street, which works perfectly when you live next to a busy road or lousy neighbours.
Window shutters are number one in privacy and light restrictions. So, if you love to have your bedroom totally dark no matter the time of the day, security roller shutters are your go-to.
If you live in a fire-prone area, bushfire roller shutters have the level of protection that your windows need.
Electric roller shutters are a great option if you are looking for an easy-to-use solution to protect your home with style and comfort.
DHE Group Are The Best Roller Shutters Manufacturers
As one of the largest independent roller shutter manufacturers in Australia, the DHE Group offers you the best range and best advice on quality custom-made roller shutters.
All of our shutters are 100% Australian-made and manufactured in our Adelaide warehouse, which allows us to guarantee that the highest quality products will be fitted to your home or commercial property at the best prices.
Dynamic roller shutters have professional teams of sales reps and installers across Australia that are always happy to assist you with all your enquires, you can check Dynamic Home Enhancements reviews to see our latest jobs and what our clients have to say about our job.
Located in Adelaide, Perth, Central Coast, Newcastle, Sydney or Cairns? Contact us today and request your FREE quote!