Window Shutters
Window shutters come in all different styles and at Dynamic Home Enhancements we offer various window shutter solutions that provide a stylish solution for your home.
Based in Australia we provide our window shutter services for the people of Adelaide, South Australia, Cairns, Central Coast and Newcastle.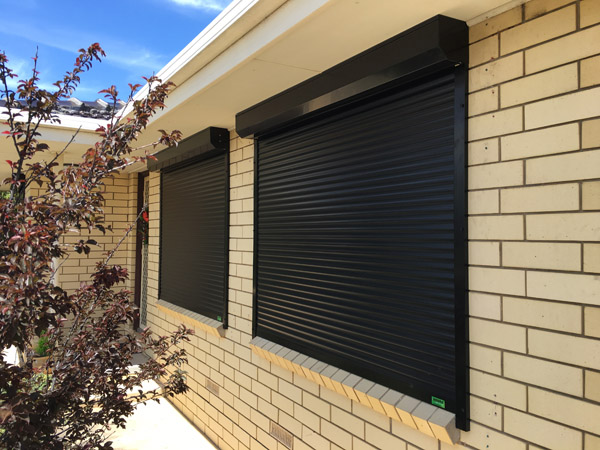 Different types of window shutter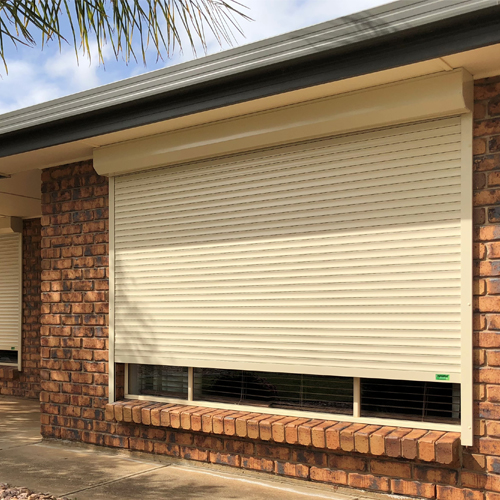 Roller Shutters are the main type of window covering that has unique and multi functional uses.
It has become a very popular window covering to keep out heat during hot summer days, which allows you to save on electricty bills and get some much needed rest-bite from the sun without relying so heavily on air conditioning.
They also provide a security solution to windows which could be an entry point for thieves. Generally speaking a thief will not want to attempt to break in through a roller shutter, as it would take a lot of effort and noise to do so compared to an uncovered window.
Roller shutters also give you more control over the light coming in through the room. With a roller shutter wound down very little light can get through, which means during a bright day you can still keep a room dark. This is especially useful for a young childs bedroom if they have trouble sleeping during the day.
If you are unfortunate to live in a noisy neighborhood, or near a road then having roller shutters can keep a lot of the noise out. You might find that people living along a busy road often have roller shutters and part of that reason is because they offer a very good solution for noise reduction.
Protection from the elements cannot be overlooked. High winds, storms, rain and hail are all things that can damage windows and cause lots of choas. With roller shutters your most fragile part of your home becomes one of the strongest.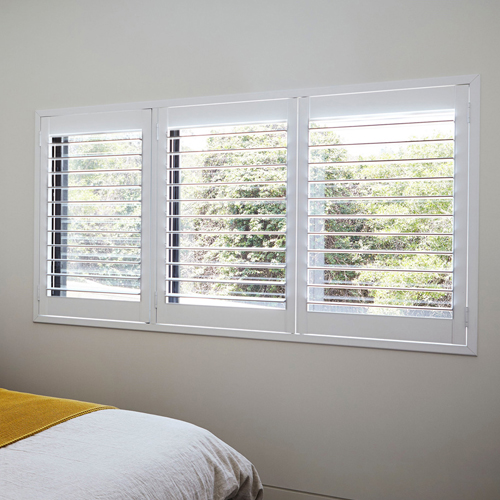 Different window shutter features
Security Shutters – Having shutters for security on your home can be invaluable. A window with a roller shutter fitted is unlikely going to be an entry point to a home invader. And even if they did attempt to get through they are going to have to make a lot of noise with heavy machinery in order to cut the roller shutter and get into the home. Roller shutters will deter thieves from attempting to break in through the window. With an additional security door fitted your home is going to be very secure indeed.
Modern Shutters vs Traditional Shutters – Traditional shutters were not very often insulated and were powder coated. Nowadays they are insulated with a high density pu foam, which is very different from the classic style of roller shutters. This makes them the ideal roller shutter for the Australian climate. Modern roller shutters have different coatings on the slats which prevents peeling, cracking or fading.
Commercial Roller Shutters – Roller shutters are often used around the world for security, keeping shop front safe from break ins. They are very effective security solutions that work for all sorts of commercial operations. The added benefits of roller shutters make them ideal for all sorts of buildings, especially in hot climates such as Asutralia.
Outdoor Roller Shutters – Roller Shutters will always sit on the outside of a home and provide protection from the elements, provide security, noise protection, sound reduction, light control and temperature control.
Aluminium Roller Shutters – All of our roller shutters are made of alumnium which is a strong material designed to withstand the harshest of the Austrlian climate.
External Roller Shutters – roller shutters are fitted externally on the outside of a window or occasionally on a door, especially if you have a commercial premises. Fitted externally they protect the glass and inside of the home from intruders, aswell as the other great benefits that roller shutters provide.
Motorised Roller Shutters – Our roller shutters are motorised, or you do have the choice between motorised or manual. Motorised is often not very much more than a manual roller shutter and ensures that you have an operational rolle shutter even when the mains power to your home is out.